About Dolphin Yachts
Established professional yacht brokerage
Dolphin Yachts have been established in Palma de Mallorca since 1994 in the internationally renowned Club de Mar, a pioneer in offering moorings to large yachts in the Mediterranean. Our office is located inside the marina headquarters, directly overlooking the harbour.
We are a well established, professional yacht brokerage with a successful track record and excellent relations with all our past and present clients worldwide.
Honesty and integrity are key words used in describing the core of this owner managed company.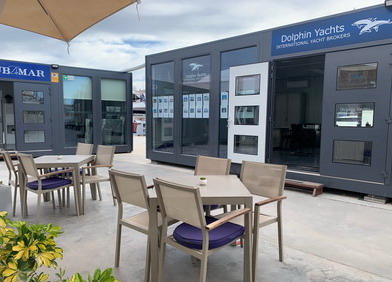 Andre Barbier
Andre Barbier
has been the Broker since the incorporation of Dolphin Yachts. His sound reputation for professionalism and integrity together with his fluent knowledge of English, French and Spanish have been been key elements in the success of Dolphin Yachts.
Mobile:
+34 609622313

Sandra Totten
Sandra Totten
is a fully qualified Merchant Navy Navigating officer and an ex yacht Captain. Her background knowledge and experience together with her extensive knowledge of today's modern communications technology have helped Dolphin Yachts to be one of the most active and forward thinking Brokers in the Balearic Islands.
Sandra also serves on the sales committee of the MYBA.
Mobile
:
+34 609766557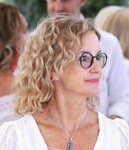 Marina Temnikova
Backing up the team is Marina Temnikova dedicated to the yacht marketing, translation etc. Marina, who is originally from Russia, lived and studied in Germany and the UK for many years and holds a university degree in translation, helping us to bridge the multilingual communication barriers.
All together an experienced, dynamic and professional team at your disposition to offer the utmost in personal attention.